Our Drinks
We've scoured the world to find the best drinks available.  With Badger beers which have been brewed in the heart of the Dorset countryside since 1777, lagers and wines from around the world, spirits and soft drinks you're guaranteed to find something to quench your thirst or get the evening off on the right note.
---
Opening Times
Monday - Sunday: 10am to 11pm

Badger Beer
Since 1777, Badger ales have been brewed right in the heart of the Dorset countryside.  To create the distinctive character of our delicious Badger ales, we combine hops and malted barley with pure spring water which has been filtered naturally through the Cretaceous chalk downs of Dorset. There's a huge variety of Badger ales, with each flavour being inspired by the countryside, taking keys from traditional recipes.  We really hope you enjoy discovering a different character in every beer.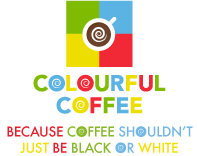 Our delicious 'Rocket Espresso' has come from our friends at Extract Coffee Roasters. It's a combination of fantastic coffee and good ethics. This particular blend comprises 100% Arabica coffee beans from one farm in Colombia and a co-operative project in Peru, who work to directly benefit the families and communities involved.
Badger Beers
Colourful coffee
Wine List
Badger Beers
BADGER BEERS
Badger ales have been brewed in the heart of the Dorset countryside since 1777. We combine hops and malted barley with pure spring water filtered naturally through the Cretaceous chalk downs of Dorset to create the distinctive character of our Badger ales. There is a wide range of Badger ales, each inspired by traditional recipes and flavours from the countryside. We hope you enjoy discovering a different character in every beer. Our comprehensive range of cask and bottled beers is available throughout the year, but please ask a member of our team for our current offering, which will vary.
FIRKIN FOX
4.6% ABV
This moreish auburn ale combines the biscuity and aromatic qualities of our speciality malts with the citrus hop charge of Celeia and Cascade hops.
GOLDEN CHAMPION
5% ABV
An award-winning golden ale with a subtle elderflower aroma and refreshing crisp finish.
FURSTY FERRET
4.4% ABV
A sweet nutty palate, hoppy aroma and a hint of Seville oranges, give this tawny amber ale its distinctive personality.
HOPPING HARE
4.4% ABV
A refreshing ale with a unique hoppy aroma and well-balanced bitterness that is bound to satisfy!
GOLDEN GLORY
4.5% ABV
A deliciously balanced golden ale with peach and melon flavours.
LEAPING LEGEND
4.8% ABV
A pale ale balancing the citrus character of American Amarillo hops with the more traditional British Fuggles for a refreshing and punchy beer
POACHER'S CHOICE
5.7% ABV
This rich, smooth brew has a softly spiced sweetness with dark liquorice notes and a fruity damson aroma.
BLANDFORD FLYER
5.2% ABV
A medium-bodied brew with warm ginger notes and a rounded sweetness.
FURSTY FERRET
4.1% ABV
Fursty Ferret's malt base is a combination of our finest Flagon ale malt alongside a generous helping of crystal malt; lending the beer a moreish biscuit character to the mouthfeel. The Goldings and Celeia hop varieties combine to provide a subtle but defined floral hop character. On cask we believe the beer has retained and enhanced flavours that make it so appealing.

TANGLEFOOT
4.9% ABV
The godfather of our beers. Its' ingredients combine the very finest that the British maritime climate can produce. The Flagon barley is a speciality grown for its quality and low protein. This is combined with our own pure well water. The aroma hops bring together the English varieties of Goldings, First Gold and Challenger. These floral hop notes have a subtle hint of spice that combine with the fruity notes from fermentation to give a light premium ale with reverence. We have gone back to using Challenger hops, their discernible character adds to the flavour and taste.

OWLERS IPA
5.5% ABV
A true IPA that builds on the tradition of an English IPA but draws inspiration from the bolder IPAs in the US. The hops of Amarillo, Mosaic and Cascade give powerful citrus notes that come to the fore in both the aroma and flavour. Brewed to wow and not disappoint those that crave hop refreshment. The ale malt combines our English Flagon malt with Vienna, Munich and Caramalt that gives this ale its malt character and provides the malt base and stage for the hops to perform.

Colourful coffee
100% Arabica, Ethically Sourced, Perfectly Crafted
Tea
From misty mountains and sun-kissed plains, the independent
British company Canton Tea brings us the world's best teas
and herbal infusions. They source their teas direct from small,
family-run farms, buying seasonally to ensure our teas are
authentic, fresh and full of flavour.
Selection of Tea
- Traditional English Breakfast
- Decaf English Breakfast
- Classic Earl Grey
- Darjeeling
- Jade Tips Green Tea
- Red Berry & Hibiscus
- Lemongrass & Ginger
- Triple Mint
- Chamomile
Chocolate
Our indulgent DARK Hot Chocolate balances the bittersweet
flavour of rich cocoa with subtle, fruity black cherry notes.
Whereas our luxurious WHITE Hot Chocolate is mellow,
milky and deliciously sweet.
Wine List
Macabeo, Bodegas Borsao – Spain
Ripe, refreshing and fruity with nutty stone
fruit flavours and a dash of minerals.
Chardonnay, Andes Peaks – Chile
Aromas of tropical fruits, such as
pineapple and peaches together with herbal and mineral notes. Well rounded
and flavourful with a refreshing acidity.
Sauvignon Blanc, Sierra Grande – Chile
Fresh and crisp, with ripe citrus fruit and
packed with lime zest and kiwi flavours.
Refreshing with racy acidity on the finish.
Pinot Grigio, Sanvigilio – Italy
Delicate, floral and fruity aromas on the
nose. Crisp and fresh on the palate with
a juicy citrus character and a hint of nuttiness.
Chenin Blanc, Franschhoek La Cotte Mill – South Africa
Fresh and crisp, with classic baked apple
and zippy citrus aromas. Soft and delicate
apple fruit on the palate, well balanced
by crisp acidity.
Pinot Grigio, Mirabello – Italy
Gentle floral and citrus aromas. Fresh, crisp and delicate on the palate with lightly honeyed fruit balanced by lemony acidity.
Picpoul de Pinet, Duc de Morny – France
Slightly perfumed, ripe melon aromas. Incredibly vibrant, fresh and elegant. Hints of a salty edge with underlying minerality.
Sauvignon Blanc Marlborough, Sileni Cellar Selection – New Zealand
Ripe tropical and gooseberry flavours with a clean, zingy finish.
Chardonnay, Three Lions – Australia
Delicate fragrances of stone fruit and lemon blossom. On the palate, lively flavours of grapefruit and lemon meringue. Subtle richness and crisp acidity together with a hint of minerality.
Chablis, Berry Brothers – France
Crisp and dry Chardonnay with classic chiselled minerality.
Sancerre, Domaine du Pré Semelé – France
Classic Loire Sauvignon Blanc with ripe
gooseberry fruit and zesty acidity. The style is full and rounded, yet fresh and well balanced.
Bodegas Borsao Rosé – Spain
Aromas of strawberry jam. Dry, soft and well balanced with some mid-palate sweetness.
White Zinfandel, Big Top – USA
Medium dry style. Strawberry ice cream on the nose, supported by a bright, fruit-packed strawberry jam palate.
Pinot Grigio, Ancora Rosé – Italy
Dry, fresh and fruity with delicate aromas of red berries and a palate of lush summer fruits.
Provence Rosé, La Vieille Tour – France
Delicate with perfumed sweet fruit aromas. Soft and pleasantly fruity, fresh and elegant.
Garnacha, Bodegas Borsao – Spain
A blended wine with mostly Garnacha
grape. Easy drinking with juicy bramble,
cherry and fresh redcurrant flavours. Smooth tannins with hints of liquorice and black pepper
Shiraz/Cabernet Sauvignon, Stoney Vale – Australia
Soft brambly aromas with black cherry,
spice and oak undertones. Rich fruit with a
firm finish of spicy tannins and raspberries.
Merlot, Andes Peaks – Chile
Intense aromas of ripe plums and a hint
of mocha. The palate is smooth with well-rounded tannins and balanced acidity.
Cabernet Sauvignon, Le Sanglier de la Montagne Reserve – France
Old vines. Rich and fruity with hints of wild
Mediterranean herbs and spices.
Shiraz/Viognier, Victoria Park – Australia
Generous sweet fruit flavours like plums
and blackberries, with subtle floral notes.
Monastrell, Juan Gil 4 Meses – Spain
A dark, chunky wine full of dark fruits with
hints of vanilla spice and coffee. Warm and rich with layers of lush spicy plum and cherry and a hint of chocolate.
Rioja Crianza, El Coto – Spain
Well-balanced Tempranillo with vanilla
and oak hints. Soft with fantastic fruit
concentration, combining the subtle
strawberry aromas and vanilla bouquet
of the American oak.
Malbec, Nieto – Argentina
Dark and powerful with a great concentrate of berry fruit, plums and figs, together with a smoky vanilla character and hints of liquorice.
Fleurie Cru Beaujolais, La Reine de l'Arenite – France
Pretty, floral Gamay grape. Elegant
and aromatic with touches of spice
and good depth.
Chianti Classico, San Felice – Italy
Fresh cherry flavours of the Sangiovese
grape, together with ripe red fruits. Good
depth with fine tannins and a long supple finish.
Lussac Saint-Emilion, Chateau Lucas – France
Black fruits and hints of aniseed & cedar
on the nose. Rich and plummy flavours
with a ripple of toasty oak.
Pinot Noir Marlborough, Opawa – New Zealand
Mulberry, cherry and red plum aromas
together with savoury spices, cocoa
powder and toasty oak. Elegant and juicy
together with fine silky tannins.
Chateauneuf-du-Pape, Cuvée Papale – France
Warm dark fruit aromas with spices,
pepper and a hint of vanilla. Intense rich
and silky flavours of damson, red fruit,
spice and stoney minerals with a warm
elegant finish.
Cava, Freixenet Cordon Negro, Brut – Spain
Crisp, clean and well balanced apple, pear
and bright citrus flavours with a moderately
long finish and a crisp touch of ginger.
Prosecco, Lunetta Spumante – Italy
Aromas of apple & peach. Refreshing
and harmonious with crisp fruit flavours
and a clean finish.
Pinot Noir, Rosé Royale Montresor – Italy
Rich toasty aromas of bread mingled
with flower blossom, ripe apples and cherries. Elegant and well balanced.
Joseph Perrier Cuvée Royale NV – France
Stylish and elegant aromas of citrus fruit
peel, reinette apples and vineyard peaches,
followed by hints of vanilla and cinnamon.
Soft persistent bubbles.
Moët et Chandon Impérial Brut NV – France
Dry style and pale yellow in colour with
shades of green. Delicately vinous with
a lime and vine blossom.
Allergies and Intolerances: Before ordering your drinks, please speak to a member of the team if you want to know about the ingredients used.

For wine vintages where applicable, please ask a member of our team. All wines served by the glass are also available in a 125ml serving.
Want to be in the know?
Sign up to our newsletter to be the first to hear about our latest news & events